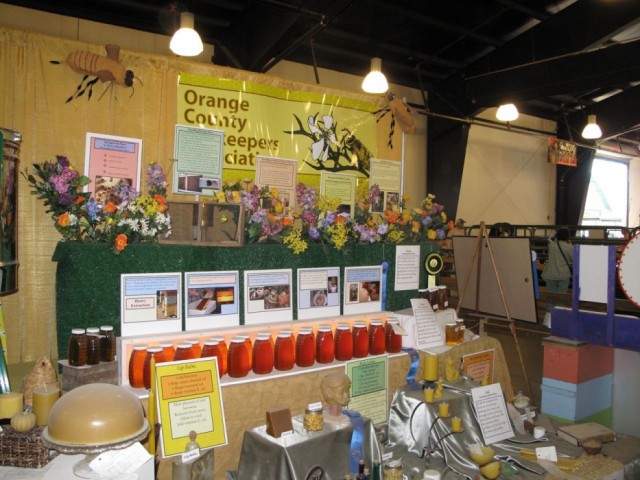 Here's is the results from the fair from Lewis:
"It looks like the OCBA gift basket won a 2nd place.
Geneva went 2 for 2 with the blue. She entered a poster with 12 important honey plants as well as a wax carving of Don Hopkins' head. Both won blue ribbons.
The OCBA moisturizing cream that we made during the workshop garnered a 3rd place in cosmetics.
The molded taper candles that we made at the same workshop also earned a 3rd place in the wax category.
My observation hive of bees brought a blue ribbon.
My entry of 50 lbs of extracted honey won a 1st place.
Aggie's caramels won a blue ribbon.
The display won First Place AND Best of Show."