Come join the fun at the first ever…
Honey Bee Jamboree!

A fundraiser event to support the NCSU endowed professorship in apiculture*
When? June 3rd, 2023, @ 3 to 7 pm
Fun for the whole family!
FOOD! BBQ pig, chicken, and fixin's
Meet Dr. David Tarpy and his team!
Raffle to win a brand-new honey extractor!
Honey dessert competition!
"Black Jar" honey competition!
Equipment swap!
Outdoor bee-themed games and activities!
.
All Honey Bee Jamboree tickets have been sold!
*More information about the NCSU endowed professorship in apiculture is available here
WIN A HONEY EXTRACTOR!
Buy raffle tickets for a chance to win! All raffle proceeds will be donated to the NCSU Endowed Professorship in Apiculture.
This hand-cranked, stainless steel extractor was donated by Bailey Bee Supply and has a retail value of $450. It extracts deep, medium and shallow frames.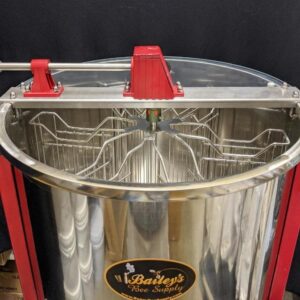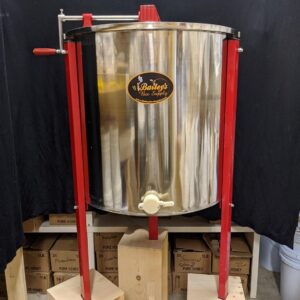 Tickets are $5 for one or $20 for five. Buy your tickets here!
The drawing will be held June 3, 2023. You do not have to be present to win.