Are you interested in beekeeping but don't know where to begin? Are you a beekeeper interested in improving your skills? The OCBA's bee school is a great place to start.
Overview
This 10-week course focuses on beekeeping using generally accepted beekeeping practices for traditional Langstroth style beehives. Knowledgeable, highly-experienced instructors cover the biology of beekeeping, essential beekeeping skills, monitoring and treatment of pests and diseases, seasonal hive management and other relevant topics. The course also includes a workshop session and a field day. At the end of the course, you will be prepared to begin beekeeping.
Bee school graduates have the opportunity to take the Certified Beekeeper exam during the last class meeting. They may also participate in a First-Year Beekeeper Cluster mentoring group that is designed to reinforce the skills and knowledge gained in the classroom.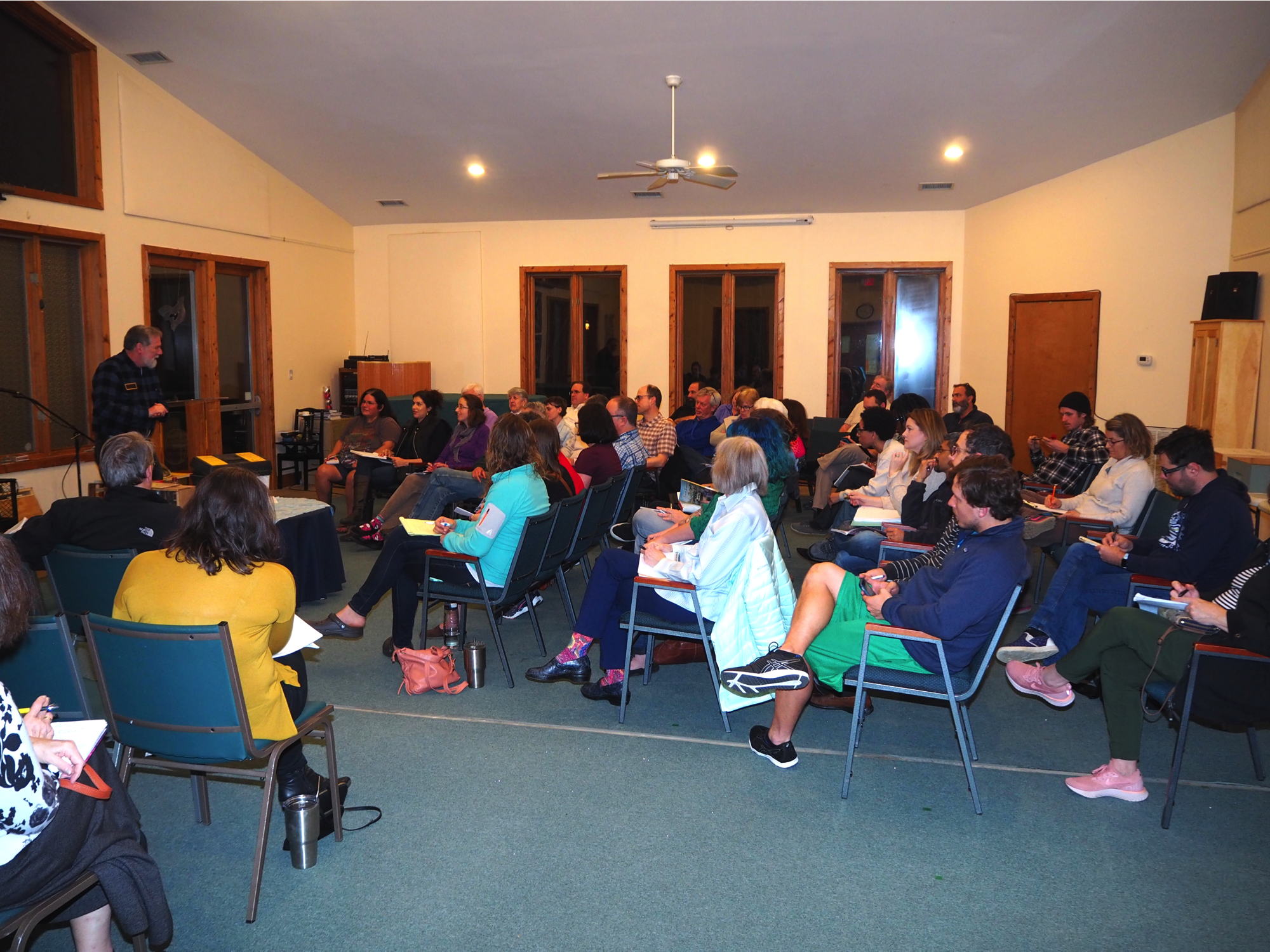 Class Schedule–Next Class January 2021
In the Fall, we will post details for the next class, which will begin in January 2021. Until then, here is a glimpse of how the class is organized.
2021 Dates/Time:
January XX, to March XX, 7:00 – 9:00 PM
Location:
1710 Old NC 10, Hillsborough, NC 27278
Text Book:
"First Lessons in Beekeeping", Keith S. Delaplane (included in tuition)
Sample Syllabus:
Introduction to Beekeeping
Honey Bee Biology
Bees as Social Insects
Beekeeping Equipment
Getting Started
Varroa Mites
Diseases and Pests
Plants for Bees in NC
Products of the Hive
Seasonal Management/ Review and Certification Exam
Workshop and Field Day:
The course also includes a workshop session and a field day. The first teaches participants how to assemble hive components. A second hands-on, in-hive field day demonstrates beekeeping skills that were discussed in the classroom.
Equipment Building Workshop
Apiary Field Day
Class Registration–Registration Opens Fall 2020
Enrollment in this class is limited to 75 participants, and it fills up quickly. For the past several years, OCBA's bee school has been fully enrolled. The fee is:
• $95 for an individual (includes one textbook)
• $150 for a couple (any two people who sign up together and share one textbook)
Important notes:
Registration is not complete until payment is received by the OCBA.
Because we sell out each year, enrollment fees are nonrefundable. (However, you may transfer a paid enrollment to someone else for the same school year.)
Questions? Contact OrangeBeeClass@gmail.com