Are you interested in beekeeping but don't know where to begin? Are you a beekeeper interested in improving your skills? The OCBA's bee school is a great place to start.
Overview
This 10-week course focuses on beekeeping using generally accepted beekeeping practices for traditional Langstroth style beehives. Knowledgeable, highly-experienced instructors cover the biology of beekeeping, essential beekeeping skills, monitoring and treatment of pests and diseases, seasonal hive management and other relevant topics. At the end of the course, you will be prepared to begin beekeeping.
Bee school graduates have the opportunity to take the NCSBA Certified Beekeeper written exam. They may also participate in a First-Year Beekeeper Cluster mentoring group that is designed to reinforce the skills and knowledge gained in the classroom.
Because of the COVID-19 pandemic, the 2021 class will be conducted via Zoom.The instructors are the same experts, the textbook is the same, the opportunity for extensive Q&A and "hand holding" are the same. The only difference is that there will not be large-group in-person contact.
Because our expenses are a little less (no facility rental) and we are requiring you to purchase your own textbook instead of including the cost with tuition, the cost of participation is a little less than previous years. Tuition for 2021 is $75 per person. Instead of a discounted Couples Rate, this year we are offering a discounted Family/Connection Rate of $125. Anyone who wants to share a single Zoom connection can participate in Bee School with this rate. It is a great deal for mom, dad and the kids to learn together, or two friends, neighbors or any combination of folks that will participate over the same Zoom connection. Each person is enrolled in bee school and gets all of the benefits (Q&A, supplemental materials, mentoring opportunities, certification test, etc.); the only requirement is that the group shares a single internet connection to the class sessions. For example, friends can meet together and cast the sessions onto a big-screen TV, as long as they are only using a single Zoom log-in.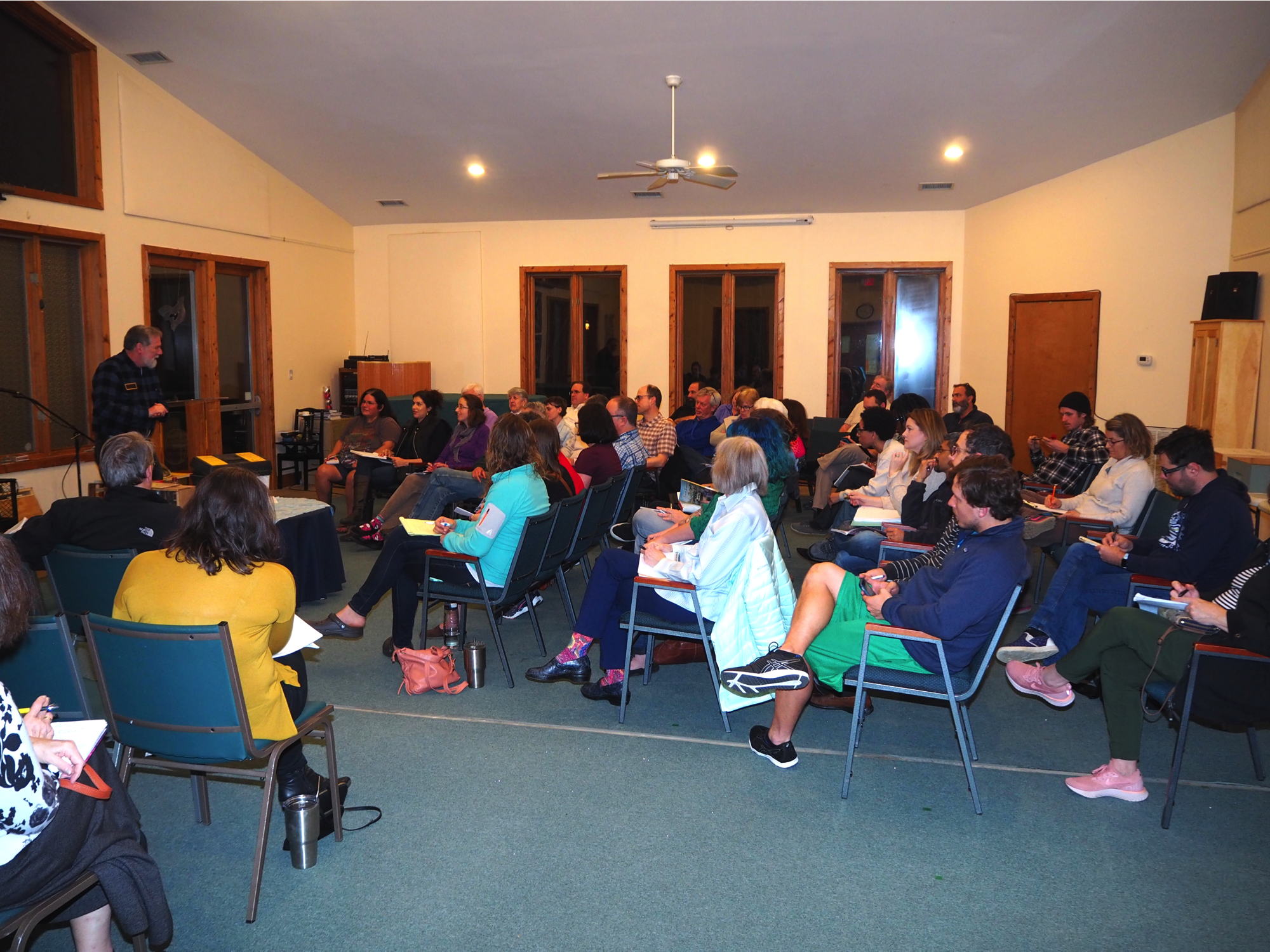 Class Schedule–Beginning January 2021
2021 Dates/Time:
Tuesday nights, January 19th, to March 23rd, 7:00 – 9:00 PM
Location:
Zoom
Text Book:
"First Lessons in Beekeeping" by Dr. Keith S. Delaplane (to be purchased by student before the first class; available for less than $10 at Bailey Bee Supply in Hillsborough or it can be purchased on-line)
Sample Syllabus:
Introduction to Beekeeping
Honey Bee Biology
Bees as Social Insects
Beekeeping Equipment
Getting Started
Varroa Mites
Diseases and Pests
Plants for Bees in NC
Products of the Hive
Seasonal Management
Class Registration
Fees:
$75 for an individual
$125 for a couple/family/group of friends who sign up together and participate on the same Zoom connection
Registration and payment must be completed on-line. Registration is not final until payment is received by the OCBA.
Questions? Contact OrangeBeeClass@gmail.com