Are you interested in beekeeping but don't know where to begin? Are you a beekeeper interested in improving your skills? The OCBA's bee school is a great place to start.
Overview
This 10-week course focuses on beekeeping using generally accepted beekeeping practices for traditional Langstroth-style beehives. Knowledgeable, highly-experienced instructors cover the biology of beekeeping, essential beekeeping skills, monitoring and treatment of pests and diseases, seasonal hive management and other relevant topics. At the end of the course, you will be prepared to begin beekeeping.
Bee school graduates have the opportunity to take the NCSBA Certified Beekeeper written exam. They may also participate in a First-Year Beekeeper Cluster mentoring group that is designed to reinforce the skills and knowledge gained in the classroom.
Recognizing that public safety concerns about COVID-19 will likely remain into the beginning of next year, we plan to conduct our 2022 classes in-person and remotely via Zoom (a "hybrid" approach). If conditions allow, we will hold our in-person sessions at the brand-new Orange County Agricultural Center on Highway 70 in Hillsborough. The classes will be simultaneously cast on Zoom. Students can attend in whichever way they choose. Note that pandemic concerns and/or government mandates may affect the in-person option.
Tuition for 2022 is $75 per person for an individual. We are continuing the popular Family Rate of $125 for any group at the same address.
To greatly simplify administration and increase flexibility, the cost of the required textbook is not included in tuition this year. Instead, textbooks will be available for purchase on the first night of class (approximately $10 each) or can be purchased from a variety of vendors. A family of five may wish to share one textbook or get one for every family member. You get to choose. Or maybe Uncle Bob took our class last year and has given his textbook to you. With this approach, you won't need to purchase another one.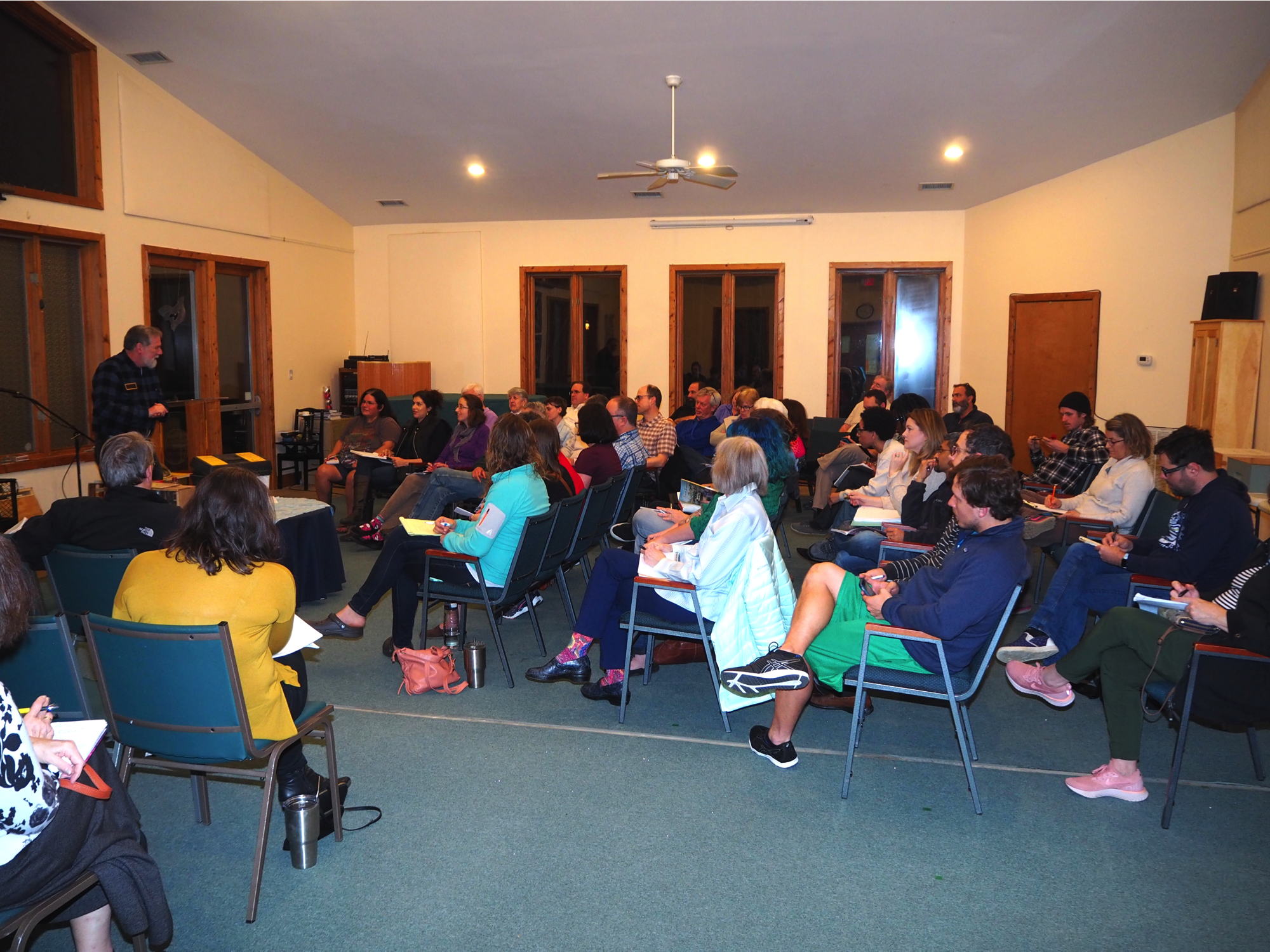 Class Schedule–Beginning January 2022
2022 Dates/Time:
Tuesday nights, January 18th, to March 22rd, 7:00 – 9:00 PM
Location:
Orange County Agricultural Center, 1020 US 70, Hillsborough, NC 27278 and via Zoom
Textbook:
"First Lessons in Beekeeping" by Dr. Keith S. Delaplane (can be purchased at the first class session for approximately $10 or from any vendor, such as Bailey Bee Supply in Hillsborough, Dadant.com, Amazon.com, etc.)
Sample Syllabus:
Introduction to Beekeeping
Honey Bee Biology
Bees as Social Insects
Beekeeping Equipment
Getting Started
Varroa Mites
Diseases and Pests
Plants for Bees in NC
Products of the Hive
Seasonal Management
Class Registration
Fees:
$75 for an individual
$125 for a couple/family living at the same address
Registration and payment must be completed on-line. Registration is not final until payment is received by the OCBA.
Questions? Contact OrangeBeeClass@gmail.com