For beekeepers with at least one year of experience, we offer the Beekeeper Collaborative. The Collaborative provides OCBA members with an opportunity to continue to develop their understanding of apiculture and advance their beekeeping skills within a supportive group of like-minded beekeepers.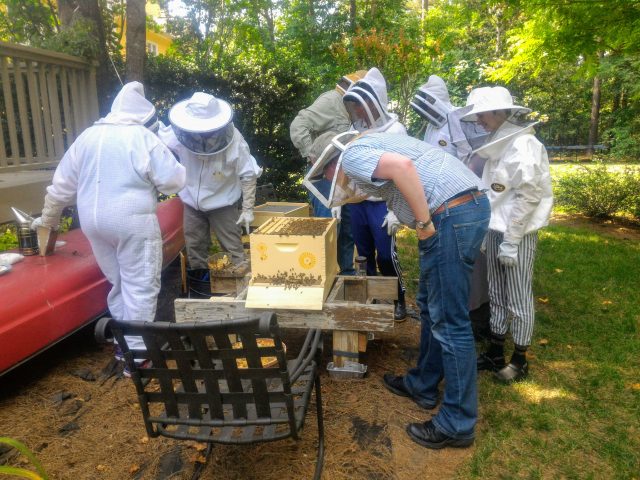 Purpose
To offer on-going guidance and support for successful beekeeping for OCBA beekeepers with at least one year of experience who are no longer eligible for the First-Year Cluster
To offer on-going guidance and support to OCBA bee school graduates for successful beekeeping
To support certification activities and on-going education on beekeeping with focus on Certified Beekeeper and Journeyman certifications
To facilitate collaborative learning
To provide a forum to discuss current beekeeping issues, challenges and ideas identified in local apiaries
To foster a sense of a community among novice beekeepers in Orange County
Eligibility Requirements
You must be a member of the OCBA.
You must have kept bees for at least one year (successful or otherwise)
Participation in a First-Year Cluster is not a pre-requisite.
Structure
Each group has a Coordinator to manage the group meetings.
Group formation uses (on-line) geo mapping to put together members and Coordinators who live near each other.
The Coordinator (not a Mentor) determines frequency and focus for meetings with input from the group.
The recommended meeting schedule is monthly or bi-monthly meetings from mid-February through November.
The preference is for Collaborative meetings to be held at member apiaries for hands-on learning.
The suggested group maximum is 10 people.
Registration–Open January 1st through April 15th