Part of our club's mission is to educate the public about the importance of honey bees. We are available to staff information tables at community events and present to groups of all ages and sizes.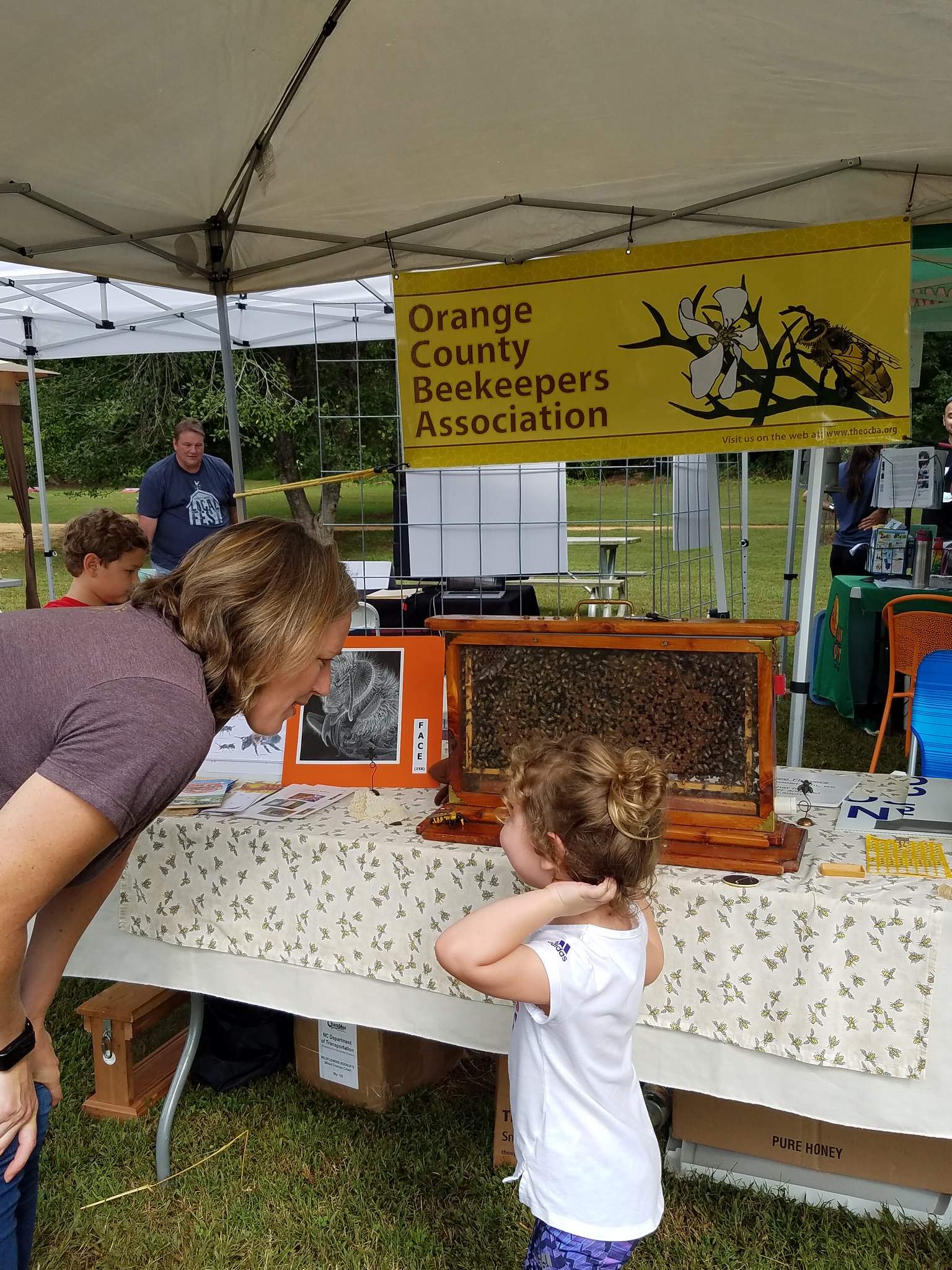 Have Fun Learning about Honey Bees
If you need a presentation or information table about honey bees, beekeeping or pollination, our members can help. We offer age appropriate presentations with fun, hands-on activities. Depending on the time of year, we can bring live honey bees to the event in an observation hive to provide an up close look at the bees. Crafts, coloring sheets and worksheets about honey bees can also be part of the presentation if desired.
Perhaps your group would like to learn more about pollinator gardening. We have members who are both beekeepers and expert gardeners and can share their knowledge with your group in either a presentation or information table.
Planning your Education Event
Let us know your needs, and we will work with you to create a fun, informative event. Here is a sampling of our past audiences and events:
Classrooms
Pre-kindergarden up to college level classes
Home school classes
School science night
High school bee clubs
Community Groups
Neighborhood groups
Libraries – all ages
4H groups
Summer camps
Community garden events
Master Gardener events
Church groups
Senior centers
Farmers markets
Bee Groups
Bee Jubilees
County beekeeper association events
North Carolina State Beekeepers association events
Choosing a Presentation Topic
Let us know what you'd like to focus on–honey bees, pollination etc. Presentation topics we have given in the past include:
– Basic Honey Bee Introduction
– Honey Bee Biology
– A Day in the Life of a Honey Bee
– How Bees make Honey and How we Extract it
– What is Pollination?
– Story Time with Honey Bee Books
– Pollinator Gardens
– Plants Bees Love
– Benefits of Honey Bees
– So, you're Thinking about Beekeeping
Getting Started
Please complete the presentation request form below so that we can start planning your event! Please submit all requests one month prior to your requested event date to ensure that we can coordinate a speaker.