Take advantage of the OCBA's shared extraction equipment. This is a great resource, especially for beekeepers who are extracting for the first time.
Available Equipment
The OCBA's extraction equipment is available only to members who join or renew by March 31 of the current year. The rental charge for one extractor and the accessory tools is $5 per day (or part of day). The equipment may be rented for a maximum of four days.
Honey Extractors
OCBA has two honey extractors. The smaller extractor is a two-frame, tangential extractor. Because of its size and its plastic construction, it is easier to transport. The larger extractor is a six-frame, stainless steel, radial extractor.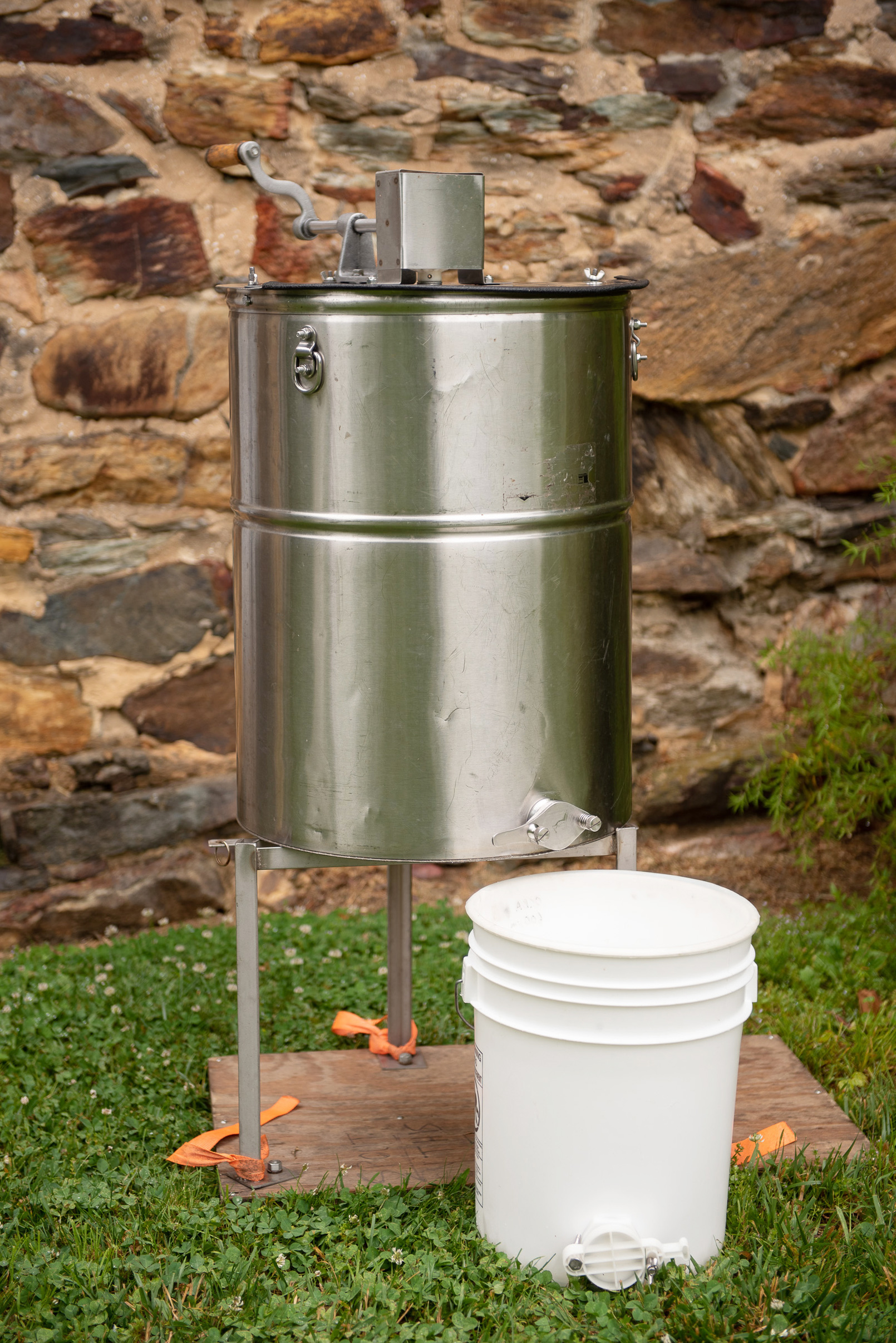 Extracting Accessories
The OCBA also has a full complement of tools and accessories necessary to extract honey:
5 gallon filtering system including: cappings tank and lid, 2 filters and bucket with gate valve
cappings scratcher
hot cappings knife
cold cappings knife
refractometer (optical)
fume boards (8 and 10 frame)
Honey-B-Gone spray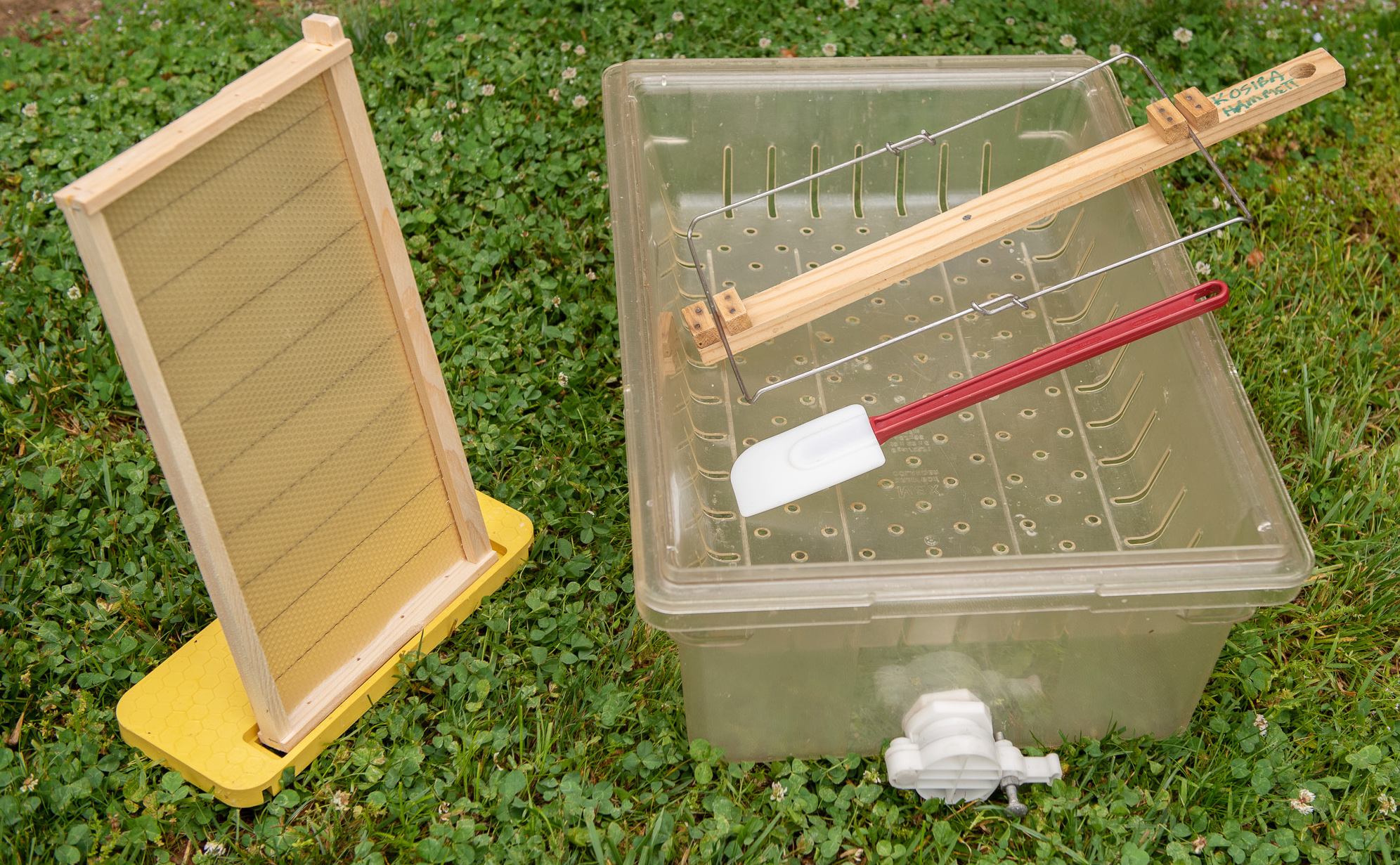 Equipment Rental Policy
Before reserving the equipment, please read the club's rental policy carefully.
Making a Reservation
Follow these steps to make a reservation:
Find free dates (light grey) when you want to reserve the extractor. Between May 15 and June 30 only (the busiest times for extractor rental), if the extractor shows as already reserved, you may try contacting the coordinator directly (noglesby@bellsouth.net) to see if a second set of equipment may be available.
Click once on each day, up to four consecutive days. The dates turn dark grey.
Provide your contact information in the short reservation form, add a note regarding which extractor you want, large or small, and click "Send".
Watch for an email from the equipment rental coordinator confirming your reservation and providing pick up information. Contact noglesby@bellsouth.net if there are any issues.