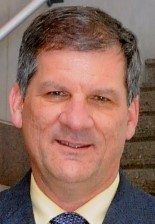 On May 14th at 7PM, Patrick Jones will present "Pollinator Protection and Mosquito Applications". Patrick is the Deputy Director of Pesticide Programs in the Structural Pest Control & Pesticides Division within the North Carolina Department of Agriculture. He will talk about different types of mosquito application and protective measures that are in place to protect pollinators from adverse effects from the spray.
Patrick Jones, Deputy Director for Pesticide Programs at the NC Department of Agriculture & Consumer Service, Structural Pest Control and Pesticides Division has worked for the department for over 36 years in various positions including a pesticide inspector, field supervisor and enforcement manager. One of his focus items is the outreach and education efforts to inform growers on the pollinator protection and FieldWatch Programs implemented by NCDA&CS to enhance communication between growers, beekeepers, and applicators. As deputy director, he oversees pesticide registration, field compliance, enforcement and outreach programs focused on ensuring the safe use of pesticides in North Carolina. He has also served as the Region 4 Representative to SFIREG the State-FIFRA Issues Research and Evaluation Group, a network of state officials interested in Federal/State "co-regulation" of pesticides under the Federal Insecticide, Fungicide, and Rodenticide Act (FIFRA) and served as a member of the Pesticides Operation Management Working Committee under SFIREG. He is currently serving on the AAPCO (Association of American Pest Control Officials) Board of Directors, Chairs the Worker Protection Committee, and Co-Chairs the Pollinator Committee. He has been very active in regional and national training for pesticide inspectors. He also serves on the FieldWatch Board of Directors, representing State Departments of Agriculture. He is a graduate of N.C. State University with a degree in Agronomy.
If you'd like to attend the meeting, send an e-mail to cdonley33 at gmail.com and Carrie will send you the link to the Zoom meeting.